Are you fed up with your oily skin? Are you wondering how to get back to your normal skin? Oily skin is a mess, and it implies to the extra oil secretion of the sebaceous glands. Overactive secretion of oil from this gland can be due to several reasons like hormonal changes, stress and anxiety, diet genetic, and climate changes. The use of wrong products can also lead to this issue. Let's check out the oily skin care regimen: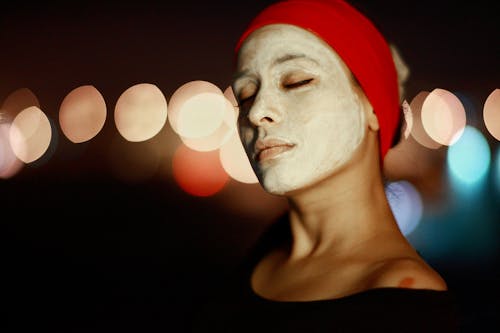 Day Time Routine For Your Oily Skin
Cleanser – Exfoliator- Toner
You should start your day with a mild cleanser that helps in removing impurities without clogging the pores. The presence of salicylic acid can help to avoid breakouts and acne. Further, gentle exfoliation is equally essential for a minimum of twice a week. It helps in removing the dead skin as well as reducing the excess production of oil and prevents clogging of pores that usually leads to a breakout. The best toner preps your facial skin and enables it to absorb the ingredients present in the products you will apply afterward. At the same time, it minimizes pores and refines the texture of your skin.
Masks
Serum
Moisturizer
Sunscreen
Using sunscreen is essential even if you stay indoors. Applying sunscreen should be one of the vital parts of your oily skincare regimen. Mineral-based sunscreen contains Titanium dioxide and zinc, which helps in absorbing oil and therefore access the best sunscreen for people with greasy skin
Evening Routine For Your Greasy Skin
For those who have oily skin, the evening routine should start with the usual toning and cleansing. It should be followed up with a lightweight serum along with a night cream. If you prefer to apply serum, avoid your T-zone, which tends to get greasy and oily during the entire day.
Tips For Oily Skin That Will Help You In A Long Period:
Used products containing the noncomedogenic label, they will not clog the pores present on your face
Always remove the makeup before going to sleep at night because otherwise it will block the pores as well as aggravate the skin-related issues you are suffering from
Avoid touching your face several times because this can transfer impurities and dirt, leading to acne and breakouts.
Always prefer to use oil-free foundations available in matte texture to battle the oil secretion throughout the day.
Always make sure that you use the primer while doing makeup because it helps in controlling the sebum.
When selecting face wash for oily skin, ensure that you pick that is gentle on your face as well as get rid of impurities without drying the skin
The best and the simplest way of reducing the oil on your skin is by using oil blotting tissues and papers.
Avoid over-exfoliating because that can eat at the skin as well as aggravate the skin-related issues. For people with oily skin, using a scrub containing a mile formulation is the best which can get the work done without drying up the skin.
Water-based and oil-free moisturizer is a perfect option for oily skin.
Retinol based serum should be incorporated in the night time beauty regimen to tighten up the pores and firms the skin. It can also help in releasing less oil from your sebaceous glands.